We have a small condo in Long Beach, WA, about 2 blocks off the ocean. We enjoy getting away for the weekends whenever we can, it's very relaxing. Great fish and seafood, too.
About 3 weeks ago while doing some routine maintenance on the complex (10 units), we discovered that the southern wall had developed some significant water related issues: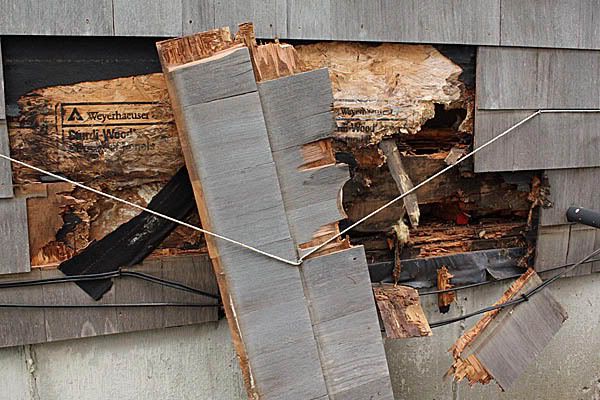 Yikes!
We needed to have several studs, much of the sill plate and sheathing, and all the siding replaced on that wall. I had somehow allowed myself to get elected president of the condo board, so I solicited bids and approved a $9,000 repair job.
I came up this weekend and the repairs were performed perfectly. I noticed that the contractor had not yet removed a fair sized stack of #1 cedar shingles that were cut, split, etc. As I was inspecting the site, thinking about food as usual, I had an epiphany that commanded action. A quick trip to OleBob's Seafood Market in Ilwaco, and voila: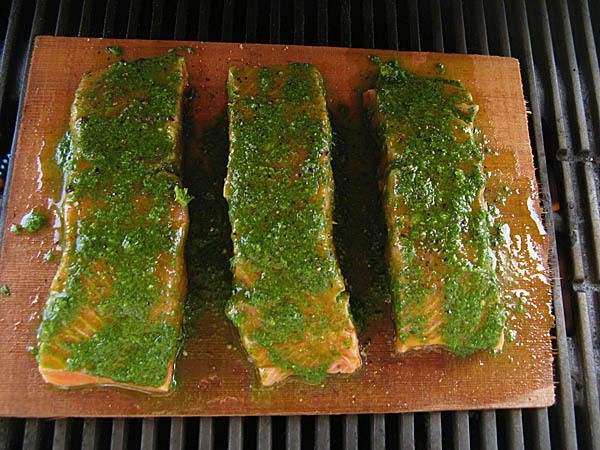 Wild chinook salmon with basil, garlic and lemon pureeThe shingle, which I had soaked about an hour, took on a nice char after about 6 minutes on high heat. The bottom of the board had solid grill marks. Great cedar aromas. I was impressed with our little Weber Q portable grill.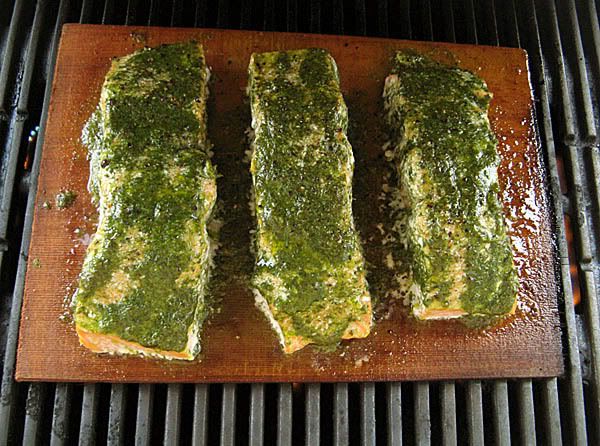 When the fish was almost ready, I added some artichokes I had steamed earlier. They also picked up a delicious wood-fired taste.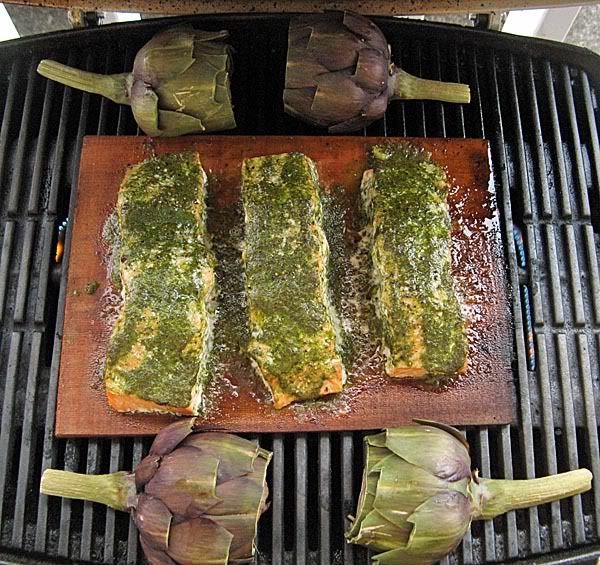 The final product was outstanding: cedar planked salmon with basil puree, grilled artichoke with garlic, lemon and chili infused olive oil, and green and yellow beans. Paired beautifully with a crispy Spanish chardonnay from Raimat.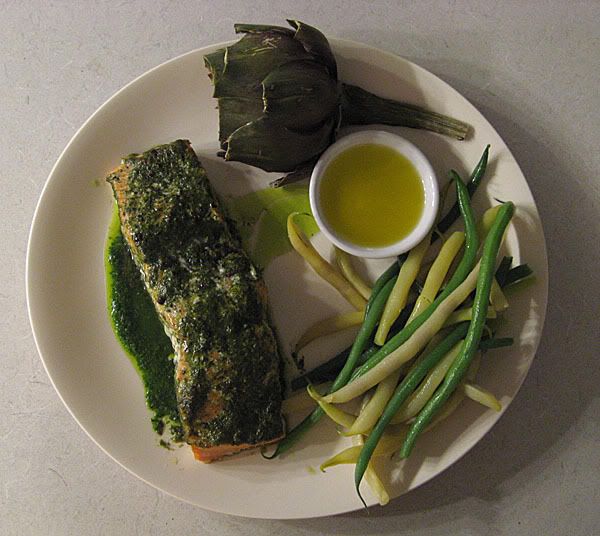 It's always a surprise how much flavor the fish picks up from its short contact with the wood and smoke.
At $9K, I'm not sure about the price to value ratio, but it was delicious, and Mme. Garagiste and our guest seemed to enjoy it. Also, I can feel good about recycling construction waste and lowering the impact on our landfills. How sustainable is that?
I now have what seems like a lifetime supply of cooking shingles, too. Guess I'd better start experimenting with other planked foods. Any suggestions?
Thanks, and eat well this holiday weekend.